And Very Impolitic Too
[Completed - R]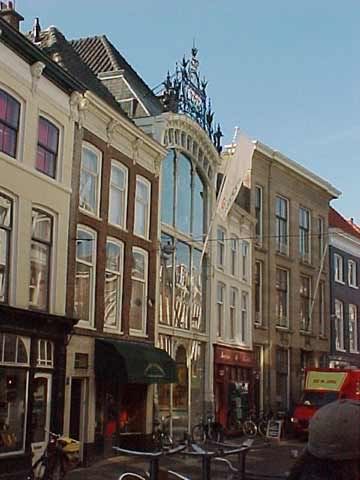 A modern day adaptation of Pride and Prejudice in which Landowner and MP for the Conservative Party in the House of Commons, Fitzwilliam Darcy, travels to The Hague to attend an expert meeting on landscape preservation and national heritage conservation. During his stay he will be reunited with his sister Georgiana, a brilliant piano student at the Royal Conservatory of The Hague, his friend Charles Bingley, owner of the prestigious Hotel "Tropic of Emerald" in said town, and his aunt Baroness Catharina Terborgh who lives with her daughter Anneke in 'Rozenburg,' the Terborgh's manor on the river Vliet. Elizabeth van Benthem, MP in the House of Representatives for the Dutch Labour Party and, like Darcy, one of the participants in the expert meeting, turns his well-organized life upside down... It's a tale about cross-border prejudices, misunderstandings, disagreements and regret. But also about love and passion...
This story is dedicated to the Austen addicted ladies from all over the world who've come to visit me in The Hague these last couple of years. I'm sure they will recognise the various spots where William and Elly meet to either quarrel or become aware of their mutual attraction.
Please note! Since I've written the story the political landscape in Holland has changed. Any resemblance to actual persons, living or dead, is purely intentional. ;-)
chapter 1 chapter 2 chapter 3 chapter 4
chapter 5 chapter 6 chapter 7 chapter 8
chapter 9 chapter 10 - part 1
chapter 10 - part 2
---
Short Stories
Horizon of Hope
Tempus Fugit
To Love Unselfishly: Mr. Darcy Faces his Ghosts
When So Much Beauty is Before You
On Welcome Intelligence and Conflicting Emotions
George Wickham's Sweet Revenge
You Do Not Know What I Suffer
Charles Bingley's Dashed Expectations
Nocturnal Torments
Colonel Fitzwilliam and Mr. Darcy Take a Stroll
Elizabeth Faces the Truth
Mr. Darcy's Resolve
No Cause to Repine: En Route for Hertfordshire
Rudeness Repined
A Waiting-woman's Woes
A Nocturnal Encounter
Colonel Fitzwilliam and Mrs. Collins Take a Stroll (NB)